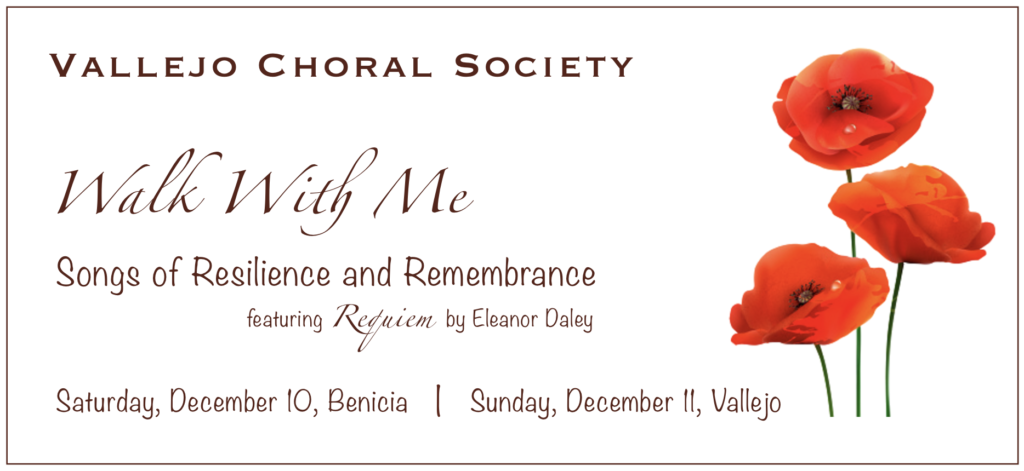 Join Vallejo Choral Society for a season of renewal and community! In our fall program, Walk With Me: Songs of Resilience and Remembrance, we explore spirituals of hope and support that remind us of what it means to journey with others through both good times and bad. The cornerstone of the program is Eleanor Daley's Requiem, an uplifting, gentle, and contemporary meditation on life and loss. Discover different flavors of the holiday spirit with us in this varied and refreshing program.

In April, VCS will perform the St. Matthew Passion, by J.S. Bach, with professional Baroque orchestra and soloists. Rehearsals for that program begin in January.

Rehearsals for WALK WITH ME start Wednesday, September 14th.
---